Where do they start?
Saturday
From the bus stop opposite the Toby Carvery Ainsworth at the junction of Bury and Bolton Road and Ainsworth Road, Bury. gps link 53.581235, -2.343155
Sunday
From Barista Cafe on The Rock Bury gps link 53.594650, -2.293219
Mid-week and weekend rides with start point details and times are posted on Facebook
If you aren't a Club member yet and don't use Facebook, please fill in the contact form and ask to receive the newsletter, you will then receive a regular email with the weekend rides.
Why?
We think It's one of the best ways to progress your cycling. It can be easier riding with a group rather than solo, you'll also benefit from learning how to ride safely and efficiently in a group.
Which Ride?
We have a range to chose from.
Our A rides are the fastest but often cover the same routes as our B rides – but without a café stop.
There are regular women-led rides which commonly fall into the C/D category. Everyone is welcome on all rides, it's your ability to ride that matters, not your gender.
We suggest you choose a ride best suited to your average speed and experience.
A rides
For faster and experienced riders, often take place on Sundays at speeds averaging well over 17mph. Routes can be long and challenging.
B rides
Paced at roughly 14-17mph and can vary from 40 to 100 miles dependent on weather, season and ability of the group. Expect some challenging hill climbs to be included.
C rides
Around 30 miles, averaging 12-15mph and suitable for a wide range of abilities. New riders can choose the option of a ride buddy. Our Saturday Social rides fall into this category.
D rides
Suitable for new cyclists, they usually cover around 30 miles, averaging 10-12mph over local undulating routes.
Please note that on C or D rides, there's usually a café stop. On A or B rides, don't take a refreshment stop for granted.
Speeds are based on the pace you can maintain over hilly terrain.
We suggest that your first ride should be with the slowest ride category unless you are confident of your ability. If the ride is too slow, next time you can try a different group. It's better to work your way up than struggle and be put off.
Groups often split up climbing hills. Generally the faster riders will wait to regroup at the top. This might not happen with the A rides.
D rides usually give the slowest rider a chance to catch their breath at the top of a climb before setting off again.
If you are new to group riding we understand everyone has to learn somewhere, and a club run is ideal. Check out this link for some helpful tips beforehand.
Please follow this link below and read the guidance before joining a Club Ride :
Club Rides – Important Points
1. On our rides, we expect all riders to adhere to the Highway Code.
2. We expect you to ride responsibly, with consideration for all road users and in a way which will not bring the club into disrepute.
3. Bury Clarion do not take responsibility for individuals, but we ensure new riders are supported and advised, with a buddy rider system in place. Any new rider can be accompanied by a club rider to ensure they feel comfortable. Just ask the ride leader.
Northern Monkeys Facebook Group
This is a private group setup by Joanna Cebrat and Mark Jones as an event calendar for anyone interested in longer distance riding, TT's, CX racing etc. Please contact them via FB messenger if you would like to join.
Routes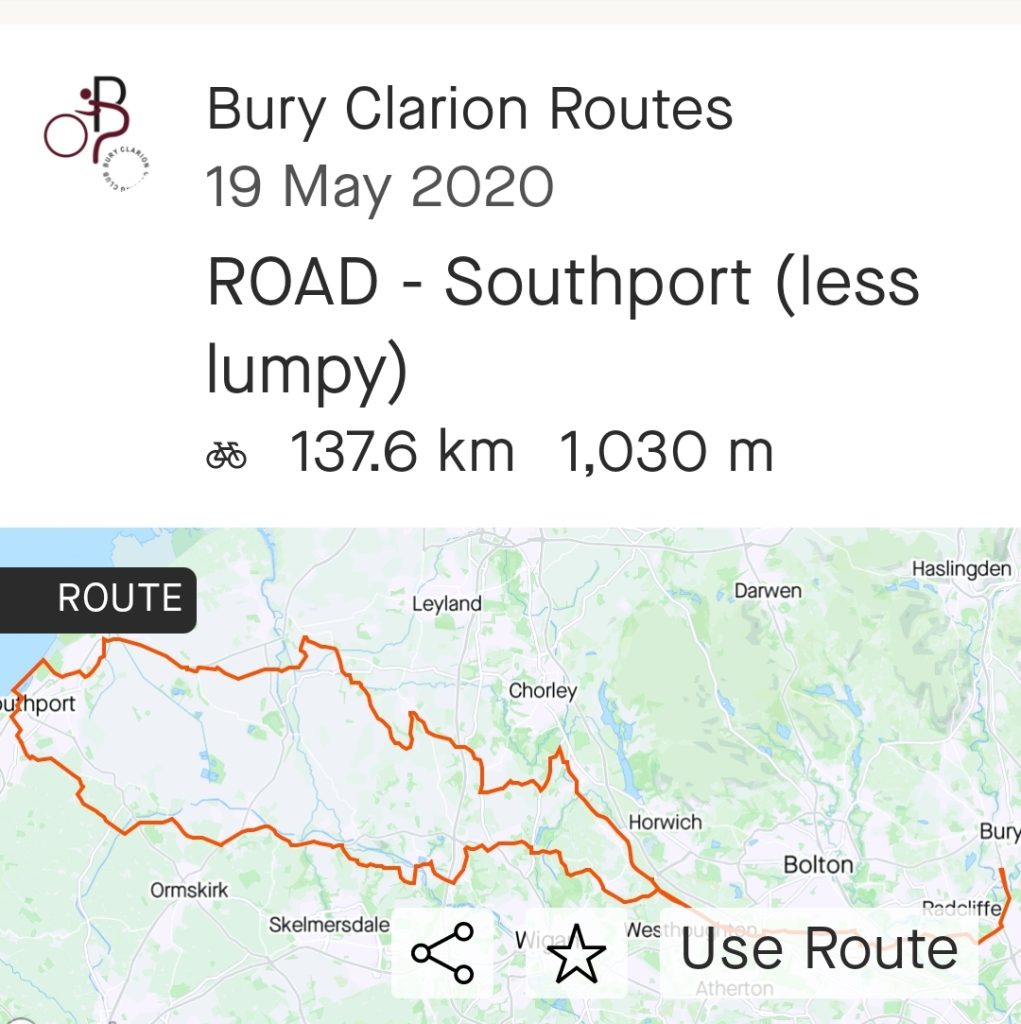 Routes are available from the Bury Clarion Routes Strava profile. If you follow the profile and favourite a route using the mobile app (click on the star) it will appear in the routes section of your Strava profile. https://www.strava.com/athletes/36854853